Timetable and Fares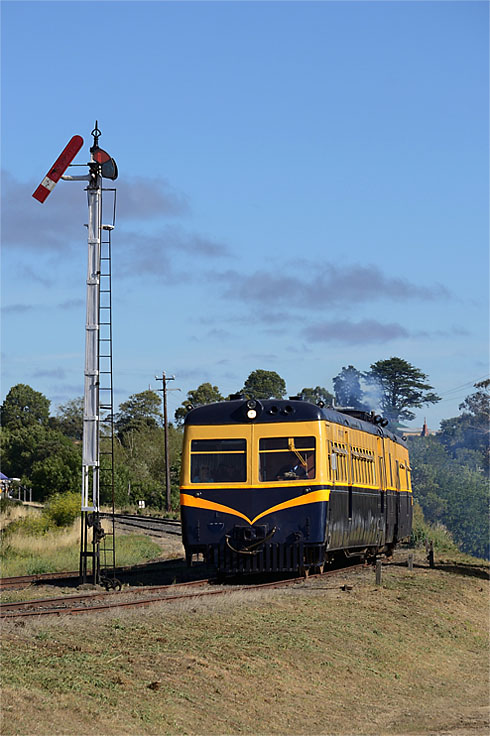 Sunday Trains

Historic railmotor trips operate every Sunday except Christmas Day to the following timetable. Tickets are available from the station on the day.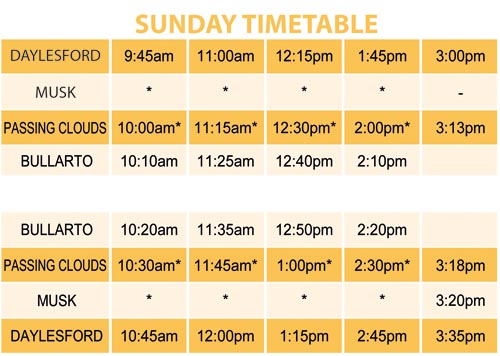 Please note: Where * is displayed, station is a Request Stop.
Musk station times are within 1 minute of Passing Clouds.
School Holiday Trains

Rail motor services will operate to the timetable below on Wednesdays of school holidays: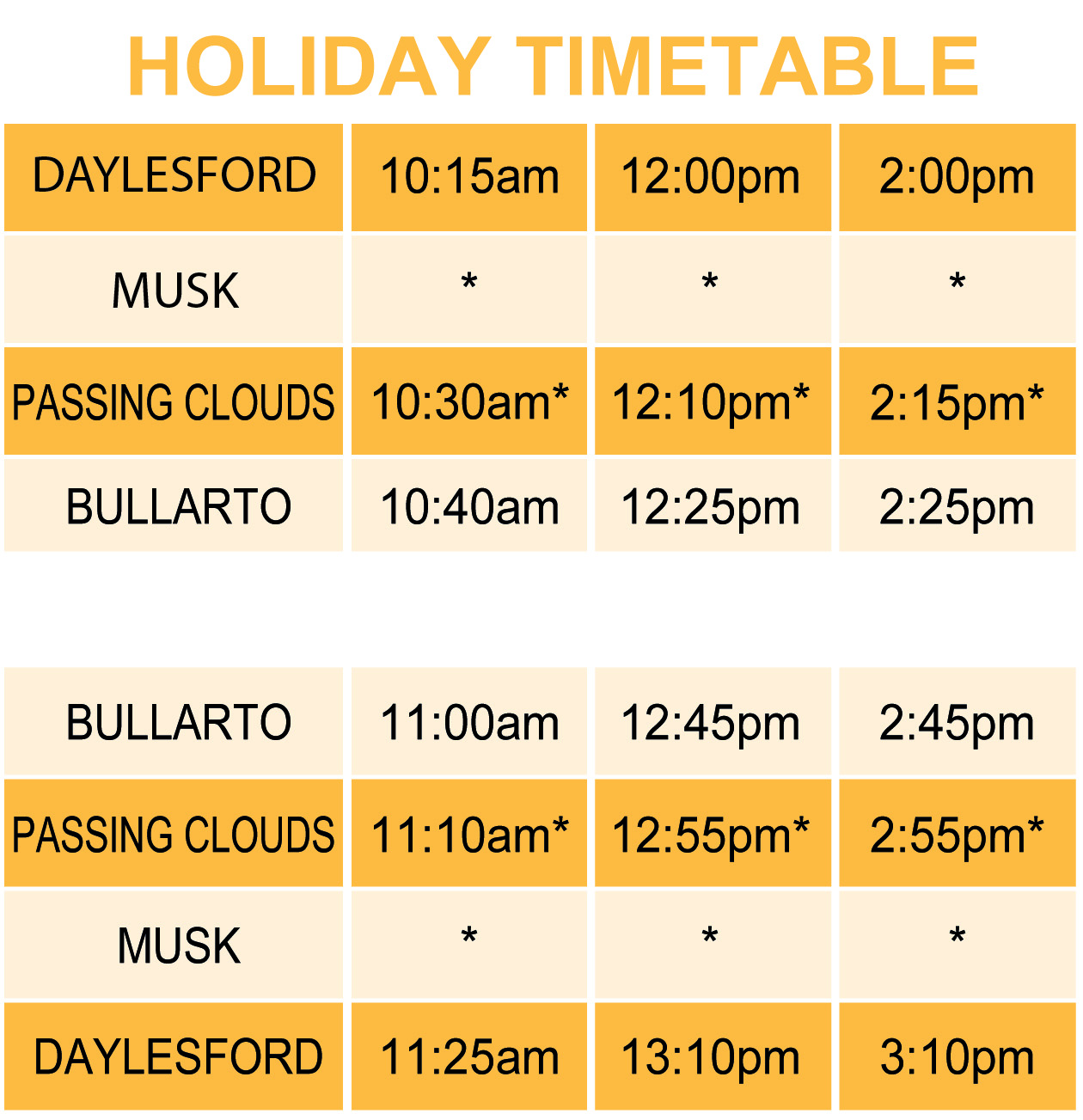 For the School Holiday trains, the Daylesford Spa Country Railway is offering online booking via TryBooking so you can secure your seat on the train of your choice. Online booking closes at 1:00am prior to the day of operation. Tickets can still be purchased on the day at the station.
Fares

Seating is non-reserved and train tickets are available on the day from the ticket office at Daylesford railway station. We recommend arriving at least 15 minutes prior to departure.
For the Rail, Wine and Dine package on Sundays, please book through the Passing Clouds winery. Ph (03) 5348 5550.
Trains will not operate on days declared as Code Red fire danger.
Timetable effective as from 22 July 2018.