Timetable and Fares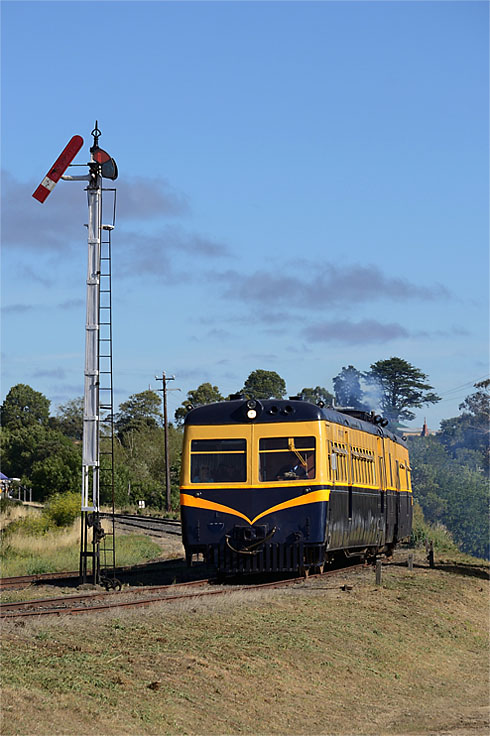 Sunday Trains

Historic railmotor trips operate every Sunday except Christmas Day to the following timetable.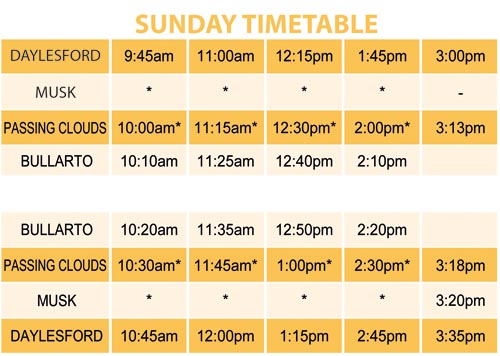 Please note: The 3:00pm departure from Daylesford only travels to Musk
Wednesday Trains - School Holidays

Rail motor services will operate to the timetable below on school holiday Wednesdays during 2017: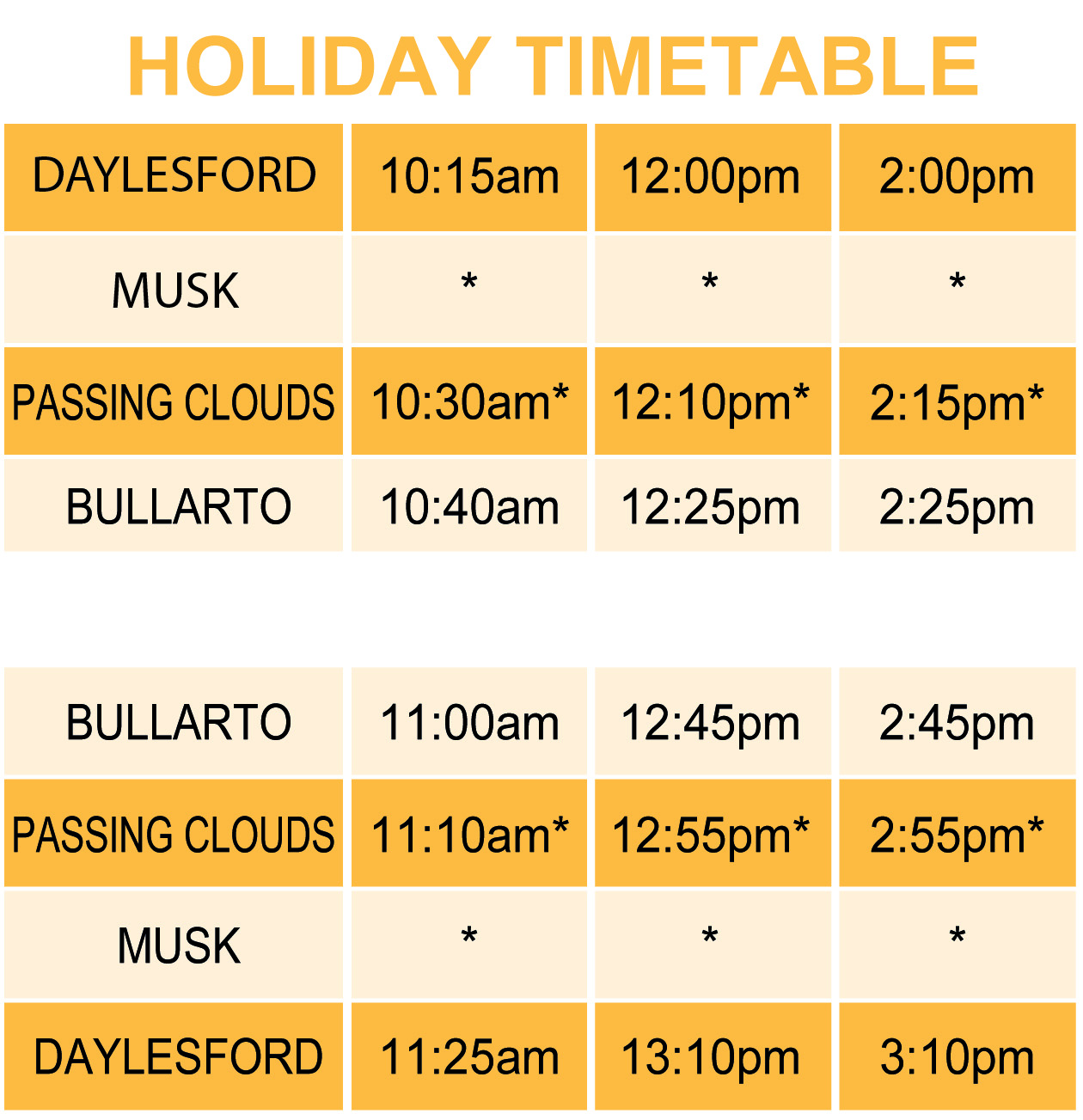 Fares

All seating is non-reserved and bookings are not required. Tickets are available from the ticket office at Daylesford railway station prior to departure.
Trains will not operate on days declared as Code Red fire danger.
Timetable effective as from 1 Jan 2017.