School Holiday Trains
The Daylesford Spa Country Railway is pleased to announce that we will be extending our operating days over the upcoming school holidays!
On Wednesday 5 April and Wednesday 12 April, will will run 3 trips per day departing Daylesford at 10am, 12pm and 2pm for a 1 hour return journey.
A perfect outing for families during the Autumn holidays! Pack a picnic lunch and enjoy the magnificent environs of the station grounds at Bullarto.
Please Click Here for train timetable and fares
Easter Saturday Trolley Rides
Also back on Easter Saturday 15 April 2017 is our ever popular Trolley Rides! Trolleys will be running between 10am until 3pm for a 30 minute return trip through local farmland to the Wombat state forest.
Please Click Here for trolley ride times and fares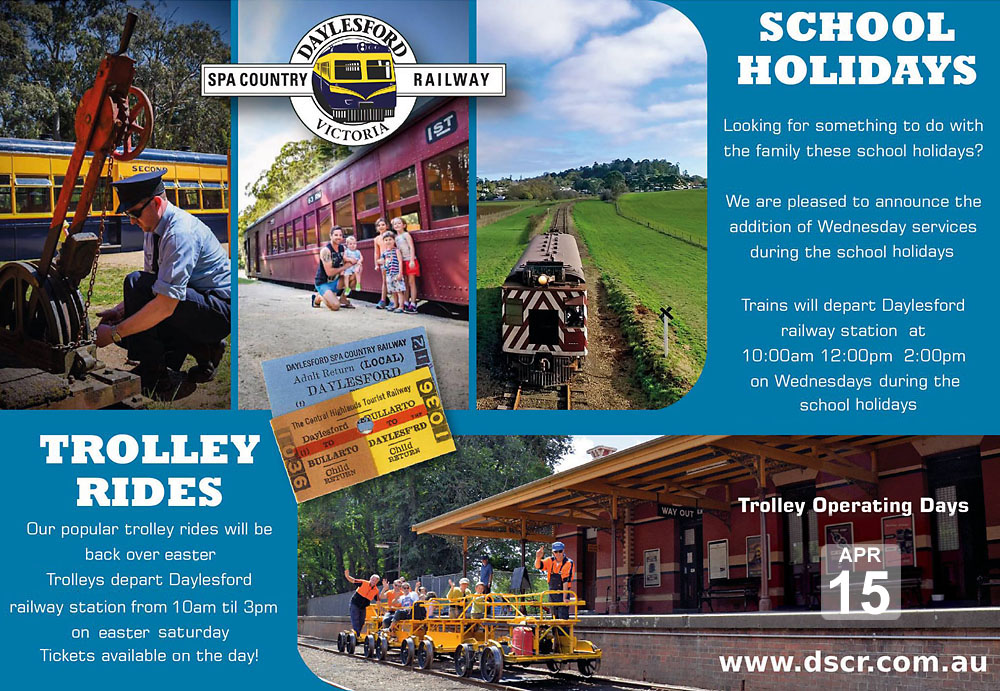 Easter Sunday Trains
Additional train services will be operating on Easter Sunday to the following timetable