School Holiday Trains
The Daylesford Spa Country Railway is pleased to announce that we will be extending our operating days over the upcoming school holidays!
On Wednesday's 3 and 10 2019 we will run 4 trips per day departing Daylesford at 10:30am, 11:45, 1:15 and 2:30pm for a one hour return journey.
A perfect outing for families during the school holidays! Pack a picnic lunch and enjoy the magnificent environs of the station grounds at Bullarto.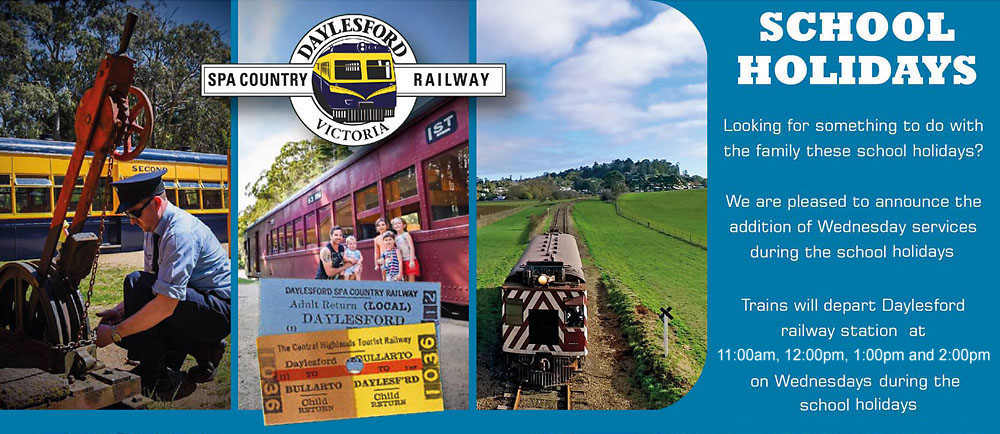 For the School Holiday trains, the Daylesford Spa Country Railway is offering online booking via TryBooking so you can secure your seat on the train of your choice. Online booking closes at 1:00am prior to the day of operation. Tickets can still be purchased on the day at the station.