School Holiday Trains
The Daylesford Spa Country Railway operates additional services on Wednesdays of the school holidays!
On Wednesdays of each Victorian school holiday period, we will run 4 trips per day departing Daylesford at 10:30am, 11:45am, 1:15pm and 2:30pm to Bullarto for a 1 hour return trip thorugh the forest. A perfect outing for the family.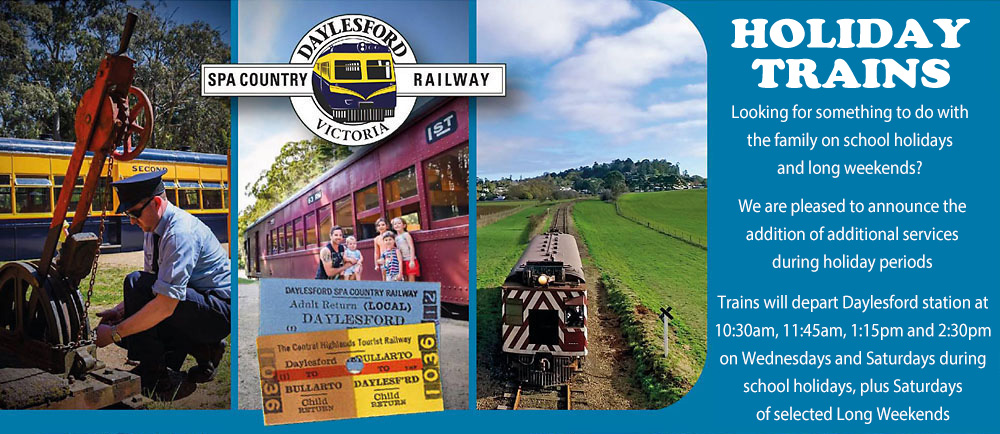 For the School Holiday trains, the Daylesford Spa Country Railway is offering online booking via TryBooking so you can secure your seat on the train of your choice. Online booking closes at 09:30am on the day of operation.Any remaining tickets can be purchased on the day from the station