Location
The Daylesford Spa Country Railway is located at Daylesford, a picturesque town in the central highlands region of Victoria, Australia. Famous for the local mineral water, Daylesford is approximately one hour and twenty minutes drive from Melbourne via Woodend or Ballan. For more information about Daylesford, please go to the visitdaylesford web site.
How to get to Daylesford:
There are two possible ways to travel to Daylesford from Melbourne. The first option is to take the Calder Highway (A79) to Woodend and then take the road to Trentham (C318). Just before you reach Trentham turn right onto the C317 road to travel to Daylesford. The second option is to take the Western Highway (M8) to the turnoff on the western side of Ballan. Here you turn right onto the C141 road to travel to Daylesford.
When you reach Daylesford, the station is located at 18 Raglan St (Midland highway) on the Woodend side of the town.
Daylesford Spa Country Railway
18 Raglan Street
Daylesford, Vic 3460
Ph:(03) 5348 3503 (Sundays only)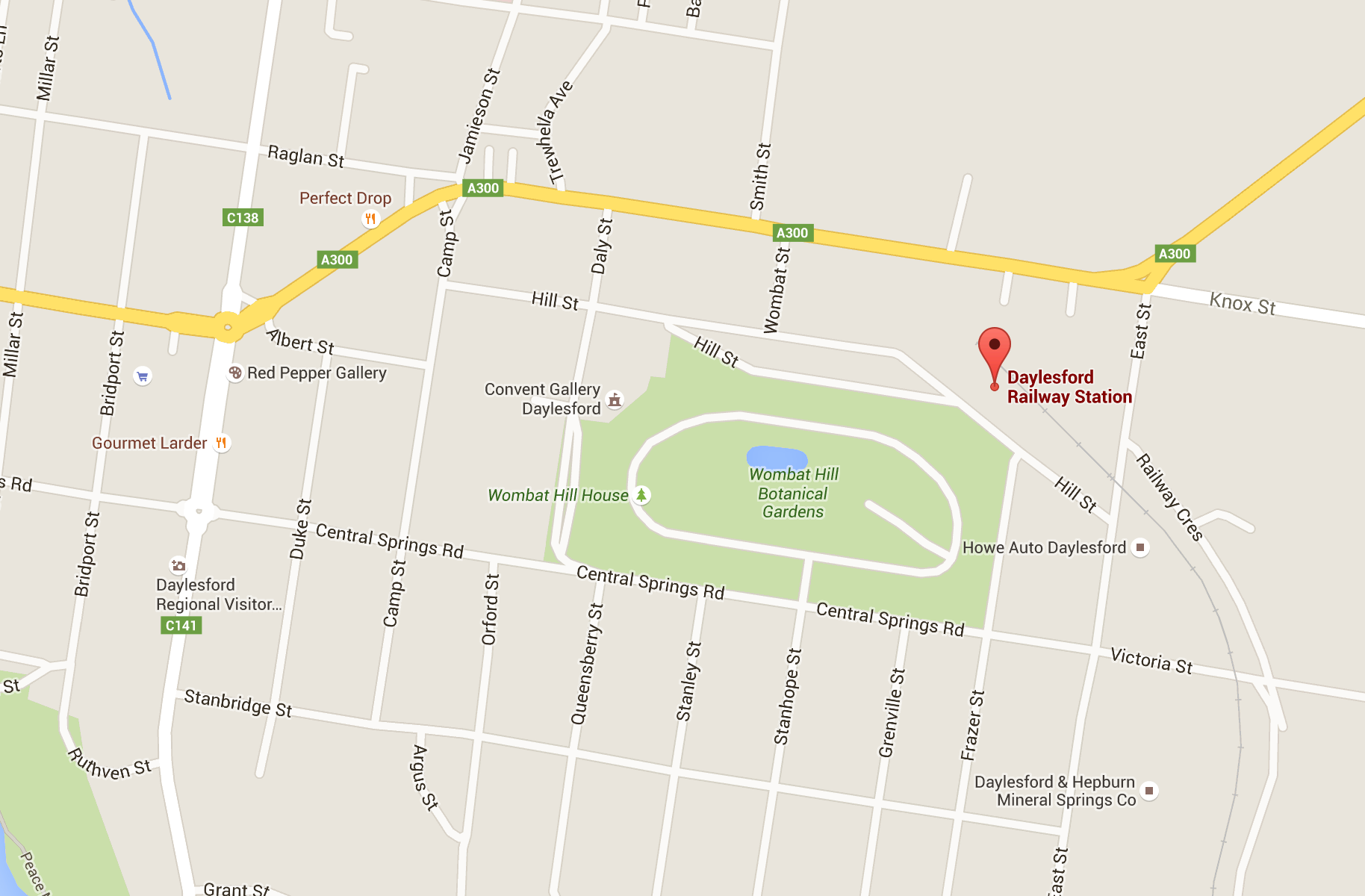 Photograph supplied by DMR Tourism