Musk Farm Open Garden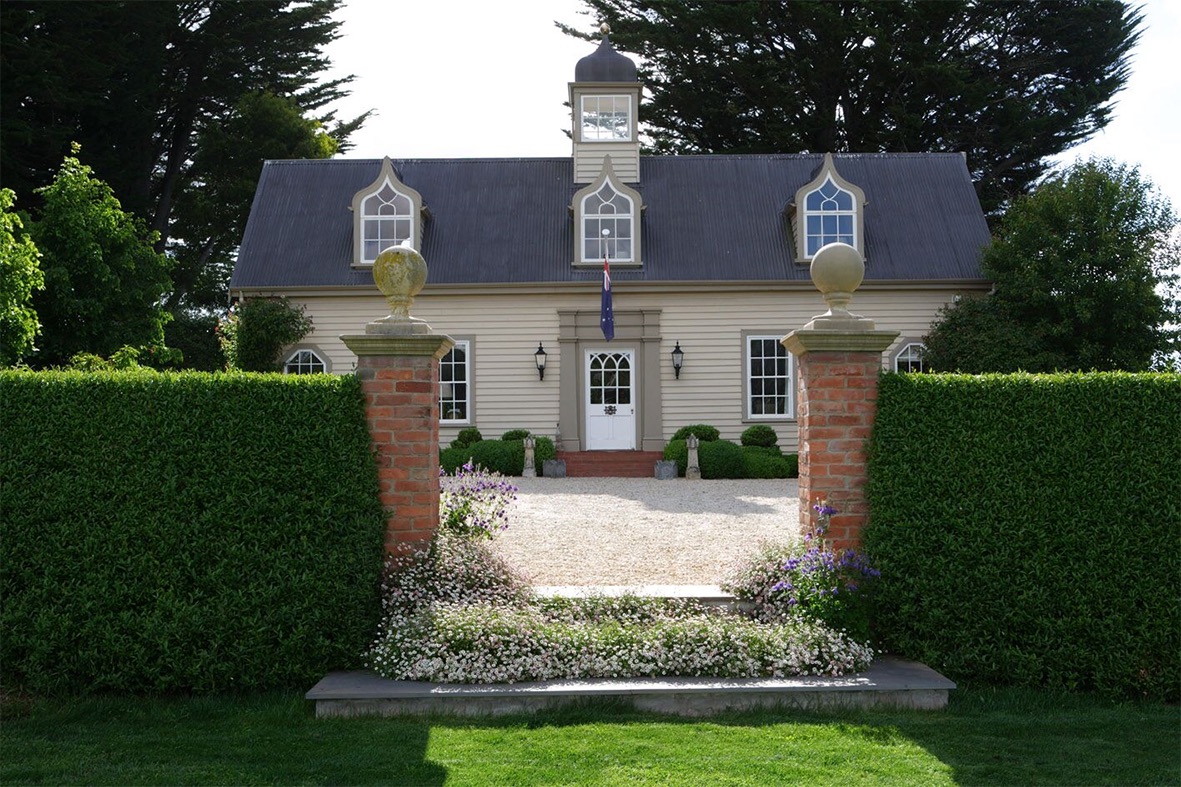 This is a unique opportunity to combine a visit to this much-loved and rarely-opened property at Musk, a short distance from Daylesford.
Many people are familiar with the story of Musk Farm.
The property commenced its life as a school. After closing and falling into disrepair, the late Stuart Rattle purchased the property in 1998 and over the next 15 years, transformed the grounds into a semi-formal 3.5 acre garden comprising 14 garden rooms interconnected by paths and hedging, separated by the wooden trellising which has become a signature of Musk Farm. The garden is instantly recognisable by the formal motor court entrance with clipped buxus balls framing the doorway to the now beautiful home.
Subsequent owners have maintained the existing garden as well adding a rose arboretum and in keeping with the school yard heritage, a clock tower.
The design is stunning, with axes drawing attention to particular vistas and plantings. The garden features many rare and unusual plants including a huge variety of hydrangeas, rhododendrons, viburnum and bulbs. Other highlights include the old school oval – now a wonderful hedged lawn, a rhododendron garden, woodland walks, a formal pond and a summer garden.
Visitors should note that no parking will be available at the property.
The two transport options for reaching Musk Farm are the train shuttle service or a bus shuttle service
The DSCR will be operating an hourly train service from Daylesford to Musk station (100m from the garden entry)
Trains depart Daylesford at 9.45 am, 10.45, 11.45, 12.45, 1.45 pm, 2.45, 3.45, 4.45 pm on both days.
Trains depart Musk at 10.10 am, 11.10, 12.10, 1.10 pm, 2.10, 3.10, 4.10 & 5.10 pm on both days.
Train Tickets available via https://www.trybooking.com/book/event?eid=447040
Please note NO trains will operate to Bullarto on Sunday the 25th. Services will still stop at Passing Clouds on Sunday.